The University's policy lays down the intent, organisation and arrangements that are in place to ensure health and safety within the organisation and for other parties who might be affected by its activities.
The University's policy applies to all activities undertaken by FAAM, further details can be found in their Health and Safety Policy. FAAM also have local policies specific to working at FAAM, both on the ground and in the air. You can access more information about our policies by navigating the drop-down items below.
Local Procedures
Local FAAM Safety Procedures
FAAM's local procedures and guidance supplement The University's own set of procedure documents. Both staff and visitors must be be familiar with the relevant practices, these apply when working at FAAM's home base, on the aircraft, and on deployments away from base.
For an overview of procedures at our ground-based facility, please refer to our safety guide.
Visitor Induction
Visitor Induction and Registration
Users visiting FAAM who wish to work partially unescorted at the ground facility will be asked to attend a short facility induction describing safe working practices. This is updated regularly via the FAAM safety guide.
We encourage visitors to view our up-to-date induction presentation, and read through our safety guide.
Accident Reporting
Reporting an Accident, Incident or Near Miss

FAAM is committed to the safety of its facility, users and staff. We strongly advocate recording any health and safety issues that may arise during the course of our work so that we can refine our procedures and promote the safest working practices.
To report an accident, incident, or near miss, FAAM staff should use the University of Leeds Faculty of Environment reporting system. 
Visitors who cannot access the sentinel system should contact a member of FAAM staff or the Deputy Operations Manager (Oliver Middleton-Dodd) and describe the issue. Oliver will be able to submit a system report on your behalf.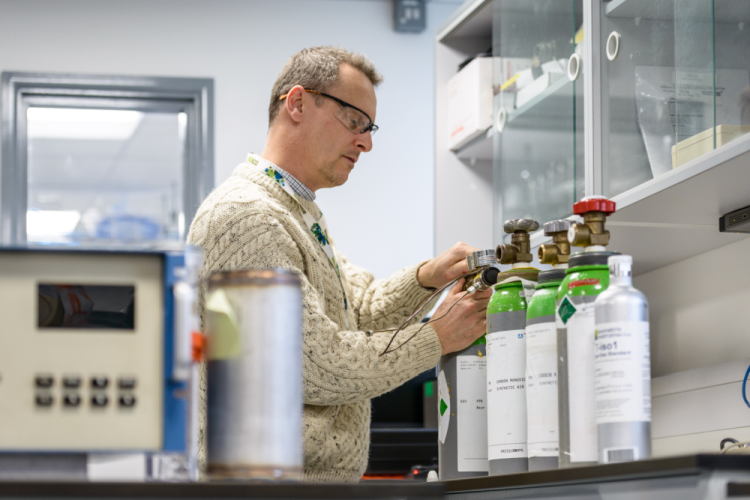 Up Next…
Using FAAM. What you need to know… Read More