FAAM is Europe's largest flying atmospheric laboratory
FAAM has access to a wide range of science instrumentation and expertise from within our own staff and our partner organisations. W
e maintain strong relationships with the UK Met Office and UK university groups, meaning that we can offer a huge range of measurement equipment and knowledge to a prospective user. From basic meteorological parameters through to advanced remote sensing capabilities, cloud microphysics and measurements of complex chemical species in the atmosphere, the aircraft is a highly flexible flying laboratory. Users are even able to add their own instrumentation for more specialised work.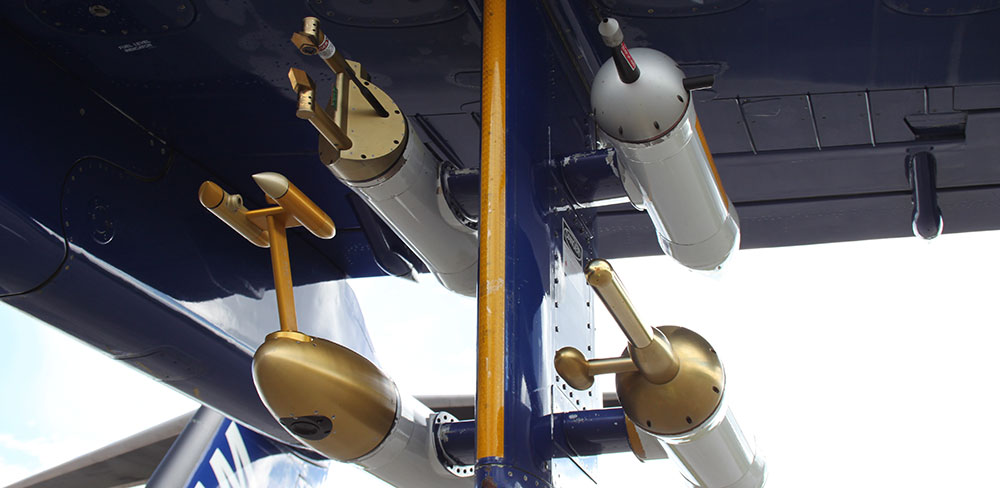 The BAe146 is a very stable and manoeuvrable platform. The aircraft can adapt to a relatively short take-off and landing, opening up the possibility of using small, regional airfields around the world. The FAAM
team are extremely experienced in planning overseas campaigns, including overcoming logistical problems such as getting the aircraft to obscure parts of the globe, transporting support equipment, and managing project scientists, engineers and other staff. The aircraft has conducted science campaigns in areas as remote as Alaska, Svalbard, Brazil, Guam, Ascension Island and the Azores.
Up Next…
Instrumentation. Everything you need to know…
Read More