The FAAM aircraft, mission control and science planning team is based at Cranfield airfield and University in Bedfordshire.
If you would like to visit the FAAM headquarters, you will need to make prior arrangements with a member of the operational team. Our facility is regulated by the CAA, so we have procedures and guidelines in place to make sure your visit is safe and productive.
Use the menu on the left to navigate through everything you'll need to know when visiting FAAM. Alternatively, you can get in touch or use our access request form.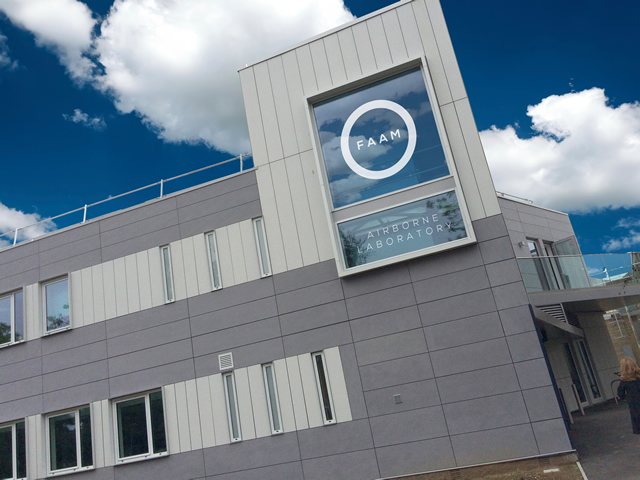 Researchers from the Met Office have embarked on a flight campaign with the FAAM Airborne Laboratory, to study convective clouds over the south of the UK and the processes that lead to summertime storms. The Wessex Convection Experiment, also known as WesCon, is...
Twitter feed is not available at the moment.