FAAM will manage the fit of new or upgraded instruments.
The Aircraft Modification Programme (AMP) is the process by which FAAM brings new equipment on to the aircraft, or modifies existing equipment currently certified to fly on the aircraft. The main aim of the process is to ensure new or modified equipment comply with airworthiness regulations and meet the health and safety requirements of the aircraft.
To apply to introduce or modify scientific equipment, you should first discuss your plans with FAAM's technical team.
You will then be included in the AMP, and FAAM will guide you through the airworthiness and installation process.
The timescales vary according to the complexity of your project, but we recommend you make contact with FAAM at least 10 months prior to when the instrument is required to fly – the sooner the better. A shortened AMP process schedule is described below.
T minus >10 months:

Complete and return an

Instrument Application Form

which provides an overview the installation/modification. This allows an estimate of the likely cost to be made.

T minus 8 months:

Begin the first draft of the

Technical Specification for Scientific Equipment

, latest submission is 4 months before installation. The final version of this document will then contain all technical information allowing the instrument to be certified fit to fly.

T minus 1 month:

Deliver fully completed

rack/instrument to FAAM, attend the rack inspection and weigh in. Then it's time to install and test on aircraft.

T = 0:

Instrument will be signed off and ready to fly.
This is just an overview. During the full process FAAM will help you where necessary, answer any questions you have, and supply the technical documents when you're ready to apply.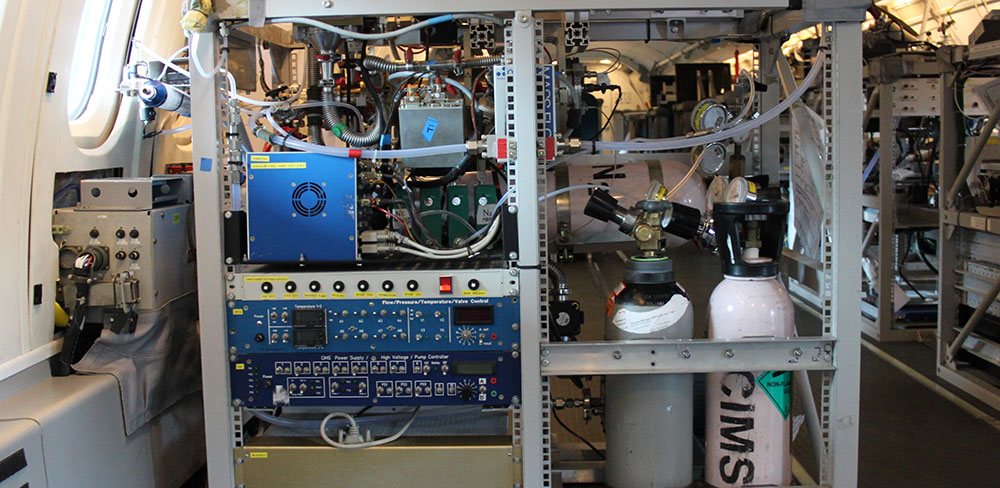 Do you have a specific question about adding kit to the plane?
Call 01234 754485