The FAAM Airborne Laboratory provides cutting edge measurements in the atmosphere almost anywhere in the world.
We primarily serve scientists working in UK universities who are funded by the Natural Environment Research Council and the UK Met Office. 
However, we can also provide our unique airborne platform in support of other UK government bodies and for commercial organisations in some circumstances. 
Our service supports users through access to world-leading infrastructure and a complete package of support from our expert team to maximise every possible opportunity from your flying hours.
 You will have access to a specially-adapted research aircraft, modern laboratory facilities and office space, instrument configuration and installation, and a dedicated team of project managers, flight crew, operations specialists, engineers and scientists.
Any data collected by our core instruments will be supplied using a standard format and archived at the Centre for Environmental Data Analysis.
How to apply
There are six different pathways to using the FAAM Airborne Laboratory. 
The best pathway for you will depend on your career stage, whether you have used our service before, your source of funding, your research interest and the number of flying hours you require.
 If you are thinking about a science campaign with FAAM Airborne Laboratory, it's best to contact us as early as possible in your planning process.
We can provide support and guidance to help you understand the costs involved, and tailor our services to your needs.
Please get in touch to discuss your requirements.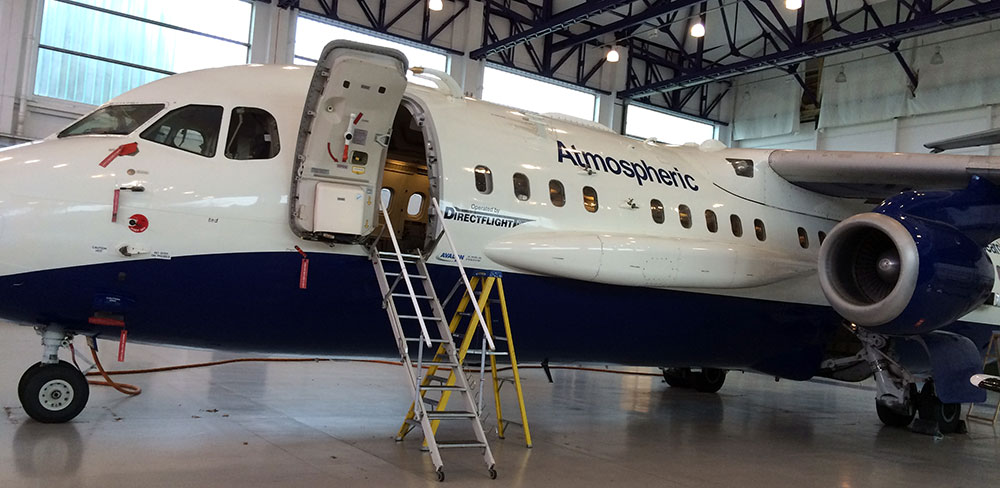 Did you know?
FAAM can also be commissioned for commercial use.