FAAM is a state-of-the-art research facility for the UK and global atmospheric science community.
The organisation primarily serves scientists employed by the Met Office and scientists working in UK universities who are funded by the Natural Environment Research Council. FAAM has the potential to carry out work for other UK government bodies and
for commercial organisations
. This might include investigations of aircraft environmental impact, testing of new aircraft systems, or work for overseas research bodies.
How to apply
If you are proposing a new campaign, details for how to apply to use FAAM can be found in the FAAM User Application Procedures. When you are ready to submit a full, or outline, proposal, you should use the FAAM Application Forms. It's also necessary for the primary investigator to complete a DirectFlight Questionnaire in consultation with FAAM and DirectFlight. After your application is processed, a campaign kick-off meeting is held to define the project requirements. FAAM will then coordinate detachment requirements with user groups and collaborators.
For more information please contact the FAAM Operations Manager, Maureen Smith on 01234 754865.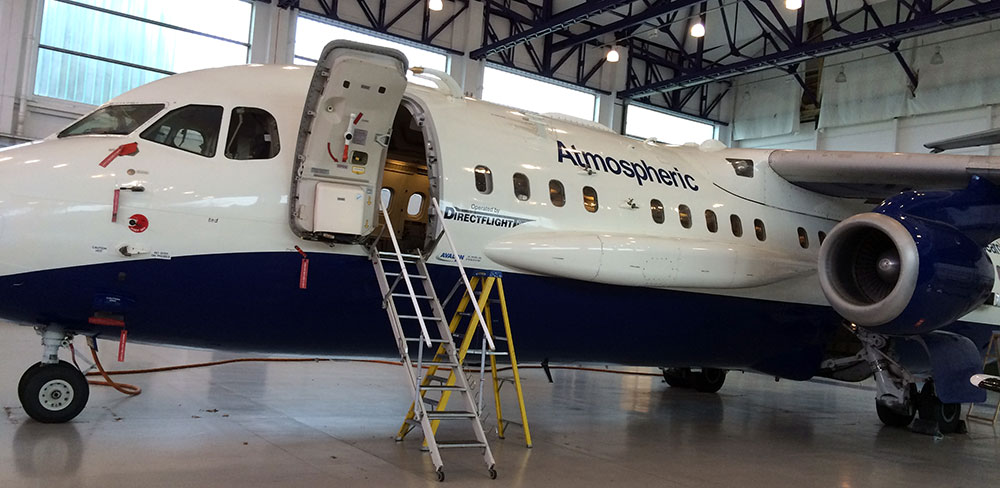 Did you know?
FAAM can also be commissioned for commercial use.