FAAM Logo and Branding Guidelines
The FAAM identity is designed to be a strong, recognisable mark that can be flexible in its application. A few basic rules will help to maintain a consistent feel across our communications. FAAM users should display the FAAM logo on any promotional or corporate materials they produce, including presentations, reports and websites.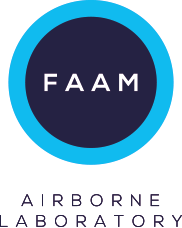 To ensure consistent appearance of the logo in its intended form, please be aware of the following guidelines
Be careful not to distort or change the logo in any way, always use the version provided by FAAM. When you resize the logo, ensure that 'maintain aspect ratio' is selected in your software package.
To avoid legibility issues, the logo should be displayed at a minimum of 15mm wide for print, and 80px wide on digital screens.
A reasonable clearance zone should be applied when positioning the logo, this makes sure the logo has enough space around it to be legible alongside other objects. The margin around the logo should be equal to the width of the FAAM logotype.
Up Next…
Keep up to date with our latest updates… 
Read More