Location: FAAM Airborne Laboratory, Cranfield, Milton Keynes
Salary: £35,333 to £42,155 p.a.
Contract length: Fixed Term (to 31 March 2026 (due to external funding))
Contract type: Full Time
Closing date: Midnight on Monday 27 March 2023
Are you highly motivated with experience working on engineering or instrument systems projects? Do you have a background in physical sciences, computer science or engineering? Would you like to develop scientific systems as part of the transformative FAAM Airborne Laboratory Mid-Life Upgrade project?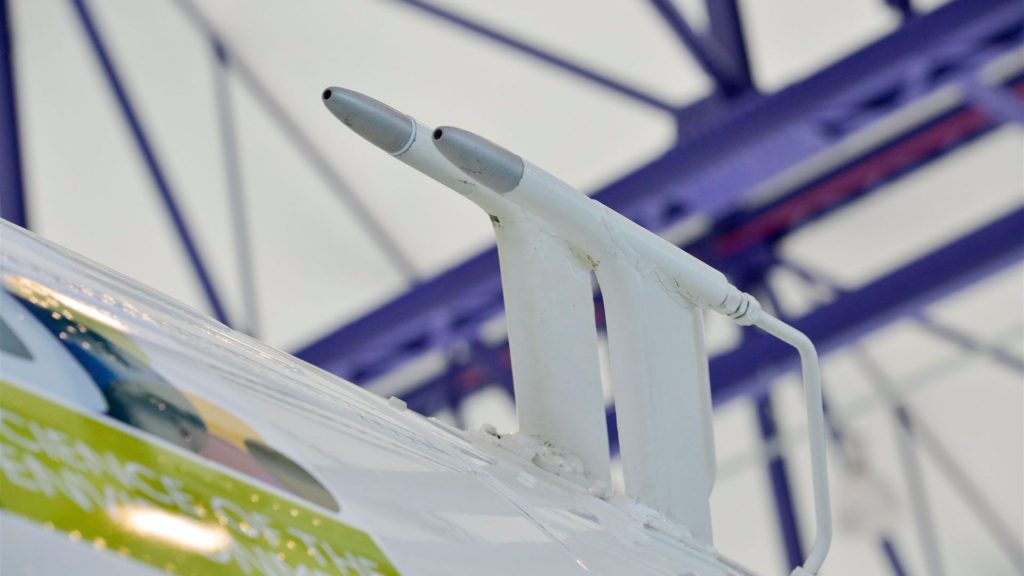 Our FAAM Systems Engineers take a multi-disciplinary approach to the life-cycle management of scientific systems on the aircraft and will input into the design, realisation, technical management, operations, and retirement of systems. You will assist with the integration of multiple scientific systems onto the aircraft, carrying out duties such as design, prototyping, systems integration, lifecycle management, engineering documentation, and supporting calculations.
Good innovative thinking is required along with the ability to work with scientists and engineers including the aircraft's Design Authority and other stakeholders. The aim is to produce high quality, reliable and innovative atmospheric science instruments and systems for the FAAM aircraft.
This is a new post and will be ideal for a motivated person who is able to work across disciplines and keen to make a valuable contribution to the development of an internationally significant project.
The post will be employed by the University of Leeds and will be based within the FAAM team on the campus at Cranfield University.
The FAAM Airborne Laboratory is a world-class research facility dedicated to the advancement of atmospheric science. FAAM operates a specially adapted BAe-146 4-engine research aircraft managed by a unique team of scientists, engineers, flight technicians and project managers providing a complete package of support for the scientific community. The capabilities are extensively reliant on state of-the-art scientific instrumentation, often uniquely customised for use on the aircraft, which is deployed throughout the world.
FAAM's measurement and operational capabilities are continually evolving, and management of this modification process has to be carried out effectively, against both time and budget constraints. The exciting Mid-Life Upgrade (MLU) project aims to deliver a range of upgrades and enhancements to the scientific capabilities of the aircraft, its measurement capabilities and its research impact, extending its useful life by at least 20 years.
The MLU is an ambitious 4-5 year £50m project to rebuild significant parts of the aircraft systems, and carry out a comprehensive upgrading of the aircraft's scientific and operational capabilities. Successful delivery will require working closely with major stakeholders, including BAe Systems as aircraft Design Authority, engineering suppliers and the aircraft's scientific user community. The entire project will comprise several hundreds of individual aircraft modifications, each of which will need to be properly developed and embodied on the aircraft.
Apply Now
Find out more and make your application.
If you have any queries, please contact: 
Stephen Devereau, Mid Life Upgrade Director, FAAM Airborne Laboratory
Email: steve.devereau@faam.ac.uk