Scientists on board the Facility for Airborne Atmospheric Measurements (FAAM) research aircraft have started measuring emissions from ship exhausts off the northwest coast of Portugal.
Scientists are collecting measurements to help quantify the impact of upcoming emission regulations, which limit maximum ship sulphur emissions in international waters. Ship emissions are a significant source of air pollution, causing hundreds of thousands of premature deaths per year globally. To address this, the International Maritime Organisation have ordered a reduction in maximum ship sulphur emissions from 3.5% to 0.5% of fuel mass starting in January 2020.
A team led by the Plymouth Marine Laboratory are investigating the impact of emission regulations on air pollution and climate as part of a long-term research project called Atmospheric Composition and Radiative forcing changes due to UN International Ship Emissions regulations (ACRUISE). Researchers will use the FAAM aircraft to take measurements of ship exhaust plumes before and after the 2020 regulation.
Tracking changes in the atmosphere
The new regulations are expected to change both air quality and climate over the North Atlantic. The anticipated reduction in sulphur is predicted to almost half the number of premature deaths globally caused by sulphate aerosols. However, less sulphate in the atmosphere could also reduce cloud brightness, reflecting less sunlight and contributing to an increase in average global temperature.
Prof James Lee, a scientist at the National Centre for Atmospheric Science (NCAS) and University of York, is involved in the ACRUISE research flights taking place out of Porto. He explains why FAAM is important to the project:
"Using the FAAM aircraft allows us to sample the ship emissions in real world conditions. We can use the large suite of instrumentation on board to investigate direct emissions, chemical processing and the cloud interaction of the plumes."
Dr Mingxi Yang from the Plymouth Marine Laboratory said:
"As we flew through brown hazes above the giant ships below, it was clear that shipping activities have an enormous impact on the marine atmosphere and coastal air. Will ships follow the new regulations and clean up their emissions? How will the air quality and clouds change as a result? Stay tuned for our second flight campaign next summer, when we hope to find out."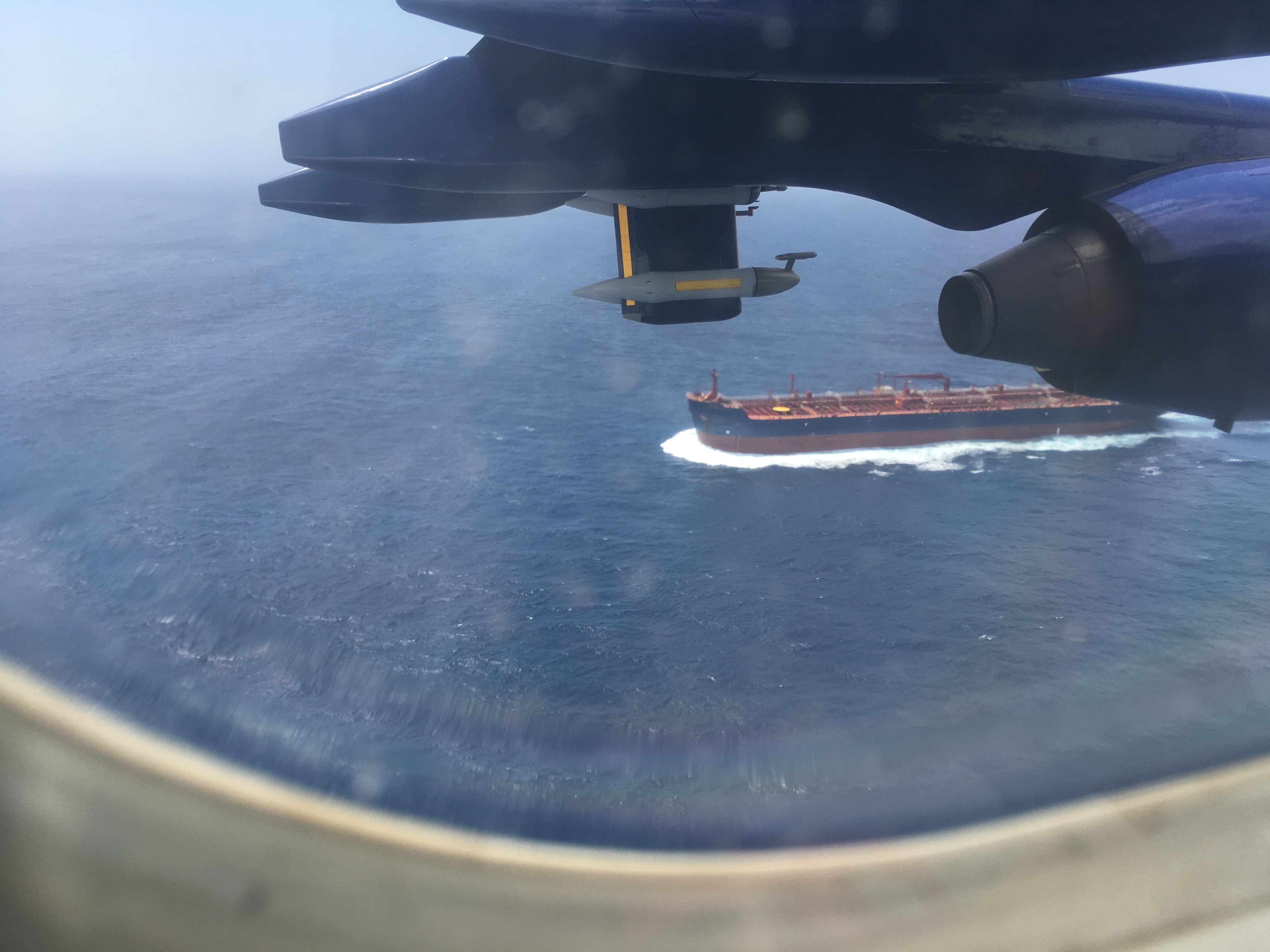 Taking a joined-up approach
In addition to airborne measurements, researchers will use surface-level and satellite observations, as well as computer modelling to build a picture of how the atmosphere is changing over the North Atlantic.
The ACRUISE project will receive further support from researchers based at the University of York, University of Leeds, University of Oxford and the University of Manchester, including NCAS scientists Prof James Lee, Dr James Dorsey and Dr Paul I Williams.