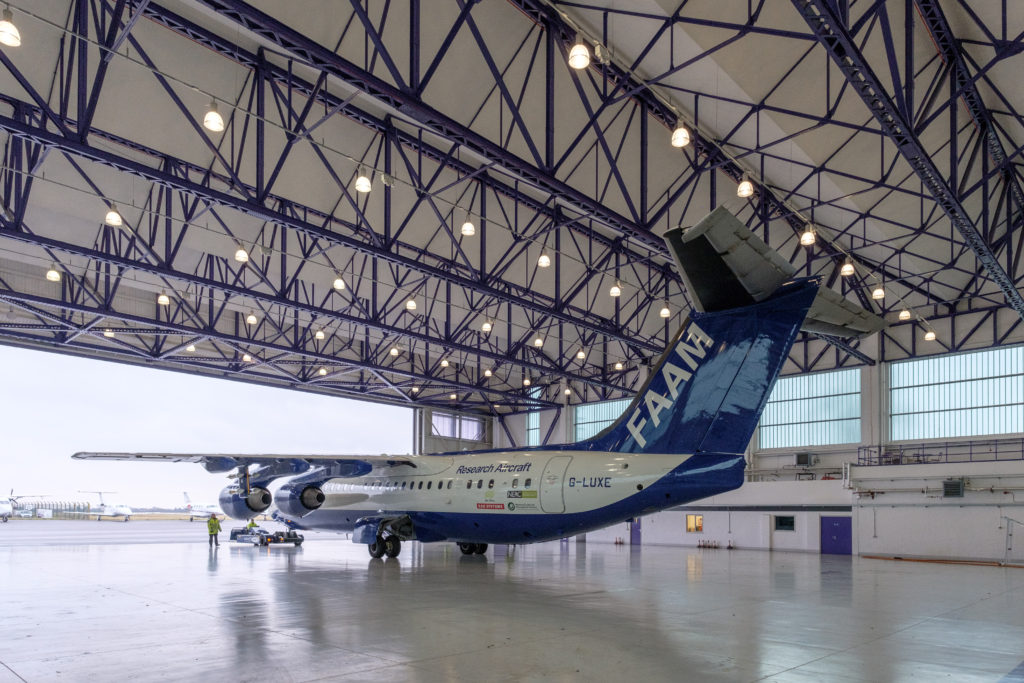 Location: Cranfield
Salary: £27,511 to £32,817 p.a.
Contract length: Ongoing
Contract type: Full time
Closing date: Thursday 24 February 2022
Would you like to join a world leading national science and technology research centre dedicated to atmospheric science? Do you hold a degree or equivalent in a science, earth science or engineering subject, with strong technical skills and experience of supporting technical facilities or instrument systems or aircraft observational platforms?
The FAAM large atmospheric research aircraft is a unique, highly modified 4- engine jet aircraft adapted to carry a highly specialised science payload. The payload is extensively reliant on state-of-the-art scientific instrumentation, often uniquely customised for use on the FAAM aircraft. All the science instrumentation and electronics is certified under CAA regulations to be safe for aviation applications in a safety-critical environment.
Role requirements
The FAAM Support Engineer has a varied role, encompassing daily, routine activities around the aircraft and facility both at its home base and at locations around the world. The post holder will support care of the scientific equipment, including pre-flight setup and post-flight care, and will help support the FAAM team and visiting scientists around the facility. The role will require working closely with the aircraft's engineering support provider, ensuring that activities of each are well planned in tandem. An important part of the role will be monitoring aircraft tool control and safe working procedures on and around the aircraft, for both FAAM and visitors.
The Support Engineer will be part of the team providing detachment logistics and technical support and will help manage the aircraft instrument fit as required by research projects. The engineer's technical understanding will also help govern the installation of science systems on the aircraft.
The Support Engineer will use a range of technical skills to help with instrument maintenance, fault diagnosis, instrument assembly, small-scale bespoke manufacturing and supporting field-trials.
Apply now
Find out more and make your application.
To explore the post further or for any queries you may have, please contact:
Mr Alan Woolley, Head of the FAAM Airborne Laboratory
Tel: +44 (0)1234 754533, email: alwo@faam.ac.uk