Location: Cranfield, UK
Salary: £35,333 to £42,155 p.a.
Contract length: Fixed-Term Until 31st March 2026
Closing date: Wednesday 08 March 2023
Are you a highly motivated and talented scientist experienced in working with analytical systems applied to environmental sciences? Are you seeking to further your skills to studying atmospheric and climate sciences? Would you like to be part of the development team modernising the trace gases measurement suite of the largest European airborne laboratory?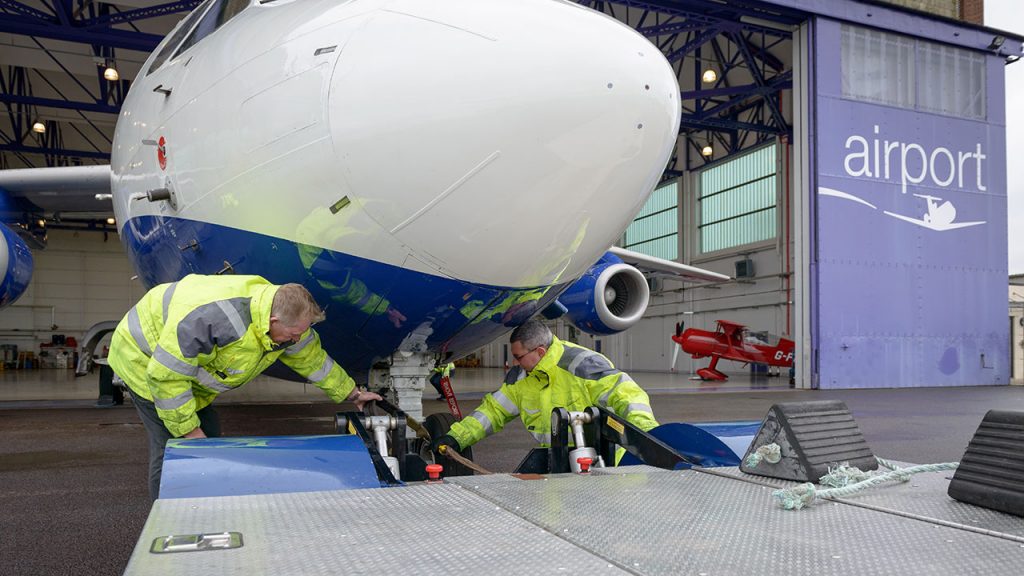 The FAAM Airborne Laboratory is a unique, highly modified 4-engine jet aircraft adapted to carry a range of scientific instruments. It is dedicated to supporting the UK atmospheric science community and users of atmospheric science data. FAAM is managed by a multi-disciplinary team of scientists, engineers, flight technicians and project managers, forming a complete support package. Our instrumented payload capability is extensively reliant on state of-the-art systems, often customised for use on the aircraft. FAAM is supported by the National Centre for Atmospheric Science (NCAS), funded by the Natural Environment Research Council (NERC), and is an environmental research infrastructure of national and international importance.
The exciting £50m Mid-Life Upgrade (MLU) Programme aims to deliver upgrades and enhancements to the aircraft, its measurement capabilities and its research impact, extending its useful life to 2040. Successful delivery of the Programme will enable the FAAM Airborne Laboratory to meet the ongoing and future requirements for UK researchers, the Met Office, UK government bodies, commercial organisations and international research bodies.
As a Chemistry Instrumentation Scientist, you will be responsible for delivering a newly specified, high quality, reliable and innovative trace-gas measurement suite, and its associated systems for the FAAM aircraft. Good imaginative thinking is required along with the ability to work with research scientists, engineers and instrumentation manufacturers. This is a new post, and will be ideal for a motivated person who is familiar with working across disciplines, and keen to make a valuable contribution to the development of an internationally significant project.
You will have the opportunity to fly on a research aircraft, work with some of the very best atmospheric scientists, thereby directly supporting cutting-edge science on climate.
The post holder will be employed by the University of Leeds, and will be based within the FAAM team on the campus at Cranfield University in Bedfordshire.
The post holder will report and be supervised on a day-to-day basis by the FAAM Chemistry Specialist, and work within our instrumentation scientists' team. They will also benefit from being part of the MLU team of experts. The role therefore offers fantastic opportunities for flexible learning and up-skilling.
NCAS supports mentoring schemes and offers comprehensive training and learning courses (on-line and in-person) to develop and progress your career in atmospheric sciences.
NCAS values flexibility within its staff community, and recognise the importance of helping and encouraging staff to achieve a healthy work/life balance. We offer flexible working arrangements, such as flexitime, hybrid working, compressed hours, and family-friendly term-time working.
You can take up to 26 days holiday every year (based on your hours of work). On top of your holiday allowance you will be given up to eight days bank holiday and eight days when the University is closed every year (the actual number of days will depend on the amount of hours you work).
We support talent mobility and as such will consider secondment opportunities for scientists currently employed in industry or in UK Research & Innovation or other funded research centres (e.g., NCAS, Natural Environment Research Council, Engineering and Physical Sciences Research Council, Science and Technology Facilities Council).
NCAS is committed to promoting and maintaining equality and diversity to establish an inclusive and productive workplace culture. We particularly encourage applications from, but not limited to, Black, Asian, people who belong to a minority ethnic community and people who identify as LGBTQ+. We offer reasonable workplace adjustments, and support positive action for candidates with a disability, who we always select based on merit.
If you have any enquiries, please contact:
Dr Stéphane Bauguitte, Chemistry Specialist, FAAM Airborne Laboratory
Email: stephane.bauguitte@faam.ac.uk
Telephone: +44 (0) 7825 114135