UK Research and Innovation (UKRI) has invested £5.5 million in the FAAM Airborne Laboratory, as part of a £50 million boost for UK research infrastructure.
The UKRI-owned facility enables scientists to take to the skies in a specially adapted BAE-146 aircraft, and carry out crucial research into some of the world's most pressing environmental challenges – climate change, air pollution, and hazardous weather.
The upgrades made possible by UKRI's investment will produce a transformative change in the aircraft, with an initial focus on future-proofing the facility.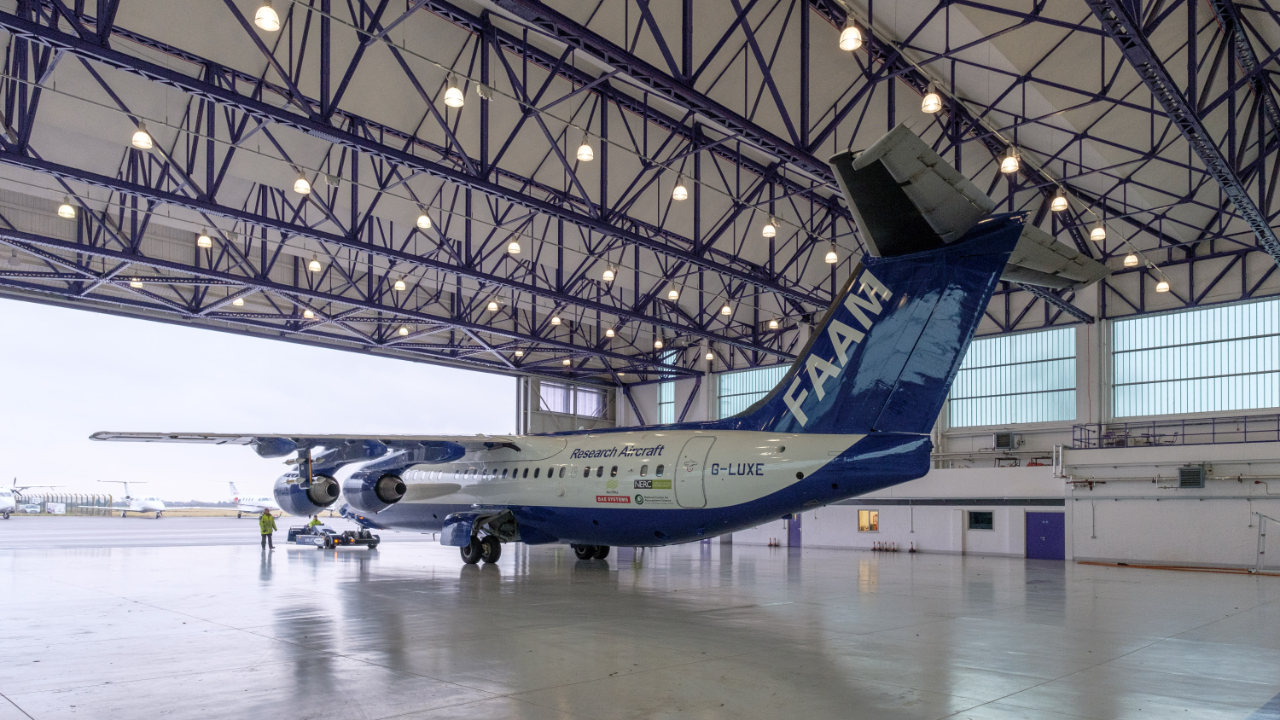 Key areas for near-future development will improve the capability and sustainability of the aircraft, and include the installation of new instruments, instrument miniaturisation, and automatic or autonomous operation.
New instruments will enable scientists to undertake a greater breadth of research, including remote and in situ measurements of clouds, aerosols, trace gases, electromagnetic radiation and meteorological parameters like temperature and wind.
"The top-level goals for the upgrade project are to safeguard the capability of the facility, enable people across the research community to work at the forefront of science, and to reduce the environmental impact of the aircraft. This investment by UKRI will help us to make significant steps, and to support our users in addressing national and international science needs." – Alan Woolley, Head of the FAAM Airborne Laboratory.
Not only will the upgrades enhance the operational performance of the aircraft, but they will also foster innovation and skills development within the UK science community.
The atmospheric data captured during future air missions will also assist the UK government, businesses, universities and researchers on the ground, by informing future policy, transforming polluting-industries, and assessing the impact of new environment regulations.
"This investment provides the foundation from which the UK will continue to play an important role in the advancement of scientific research and understanding around the world." – Professor Dame Ottoline Leyser, UKRI Chief Executive.